The recipe of the Chocolate Bar Cake.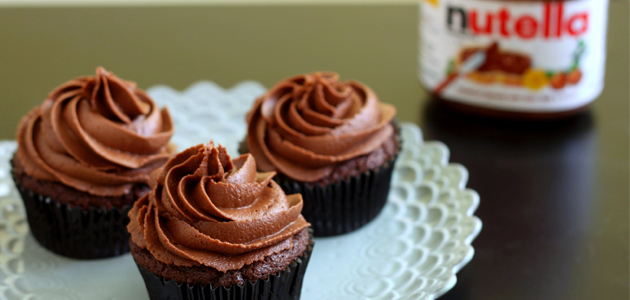 Nutella Cupcakes
Fast Recipe
Preparation Time: 10 minuti
Cook Time: 15 minuti
    INGREDIENTS per circa 12 cupcakes
    o 600 gr of nutella
    o 140g di farina
    o una bustina di lievito per dolci
    o 3 uova
per il frosting alla nutella:
o 200g of Cream Cheese
o 100g of butter
o 150g of sugar
o 3 Tablespoon of nutella

 METHOD
Untie the Nutella in a double boiler or in microwave.
Combine in a bowl the chocolate, flour and eggs.
Mixes with electric whisk or vigorously by hand.
Transfer the mixture into cups, or in a baking muffins buttered and floured, and bake at 180° for about 15 minutes.
method for the nutella frosting:
Mix the cream cheese and butter with 3 tablespoons of powdered sugar and incorporates the nutella.