Nutella Cups
delicious and quick to prepare! Ready in a few minutes! Let's see how you do …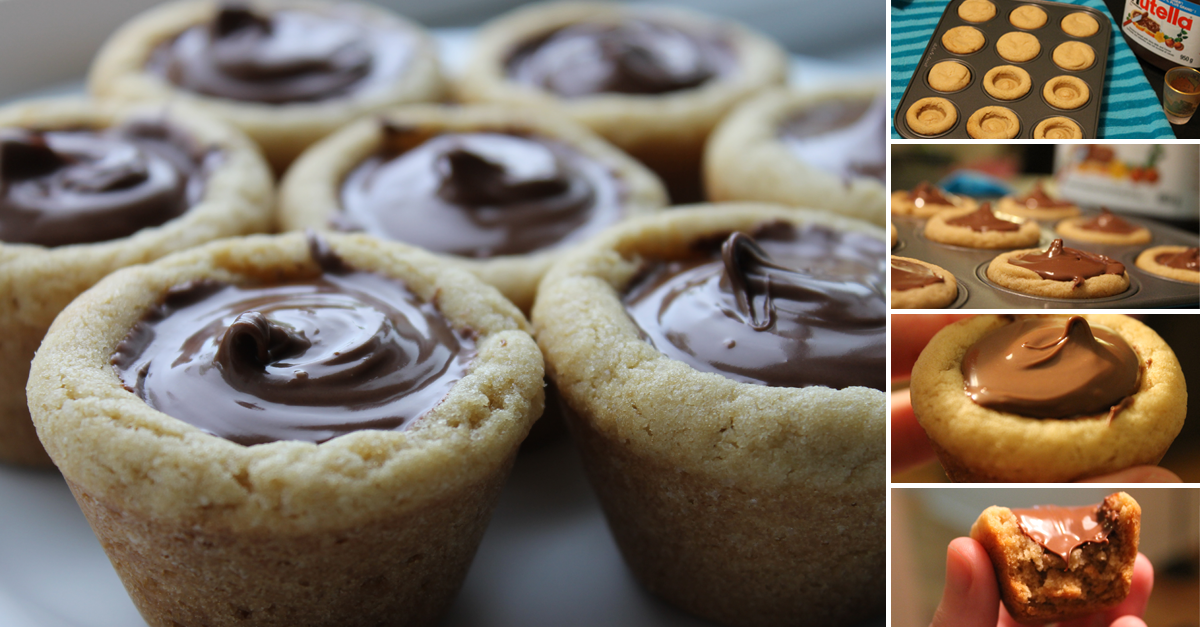 Nutella Cups
Preparation Time:15 minutes
Cook Time:15 minutes
    INGREDIENTS
    o 330g of cake flour
    o 150g of butter
    o 2 eggs
    o 80g of sugar
    o grated rind of half lemon
    o 1 pinch of salt
    o 150g of Nutella




 METHOD
Mix butter and sugar.
Add the other ingredients.
Mix fast and roll dough into one ball.
Put the dough in the fridge for half an hour.
Roll out the pastry and cut to form discs with a diameter suitable for the baking muffins to use.
Put the disks of dough into the baking muffins to form cups.
Cook at 180° for about 15 minutes.
Fill cups with Nutella.